Do men face a stigma of being domestic violence victims?
parcher (Expat in China)
I live in CQ and have had a few Chongqing gf's, but I have never been slapped about. I do however believe that Chongqing men can be victims of domestic abuse, because CQ women have a reputation for having violent tempers!! The biggest problem is they must have their own way every time, otherwise all hell breaks loose. Chinese men will not report this in fear of losing face.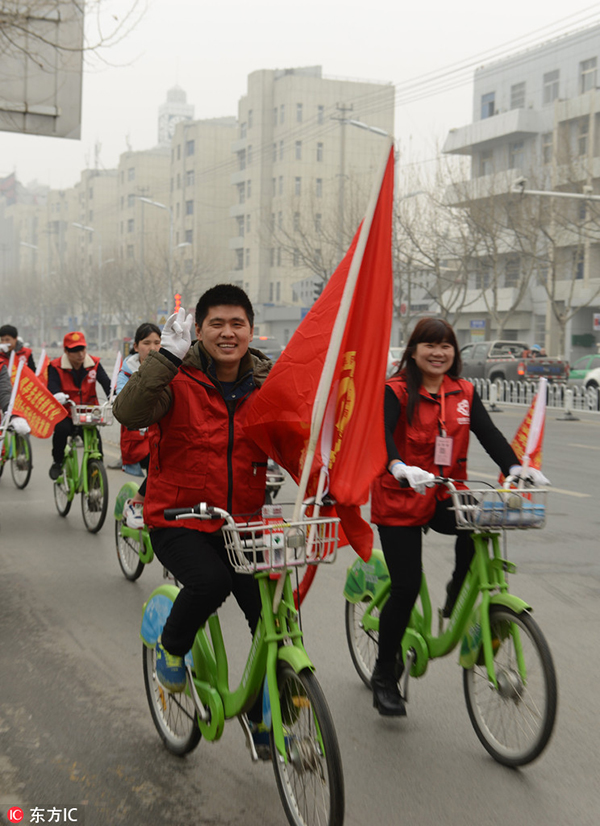 Volunteers ride bicycles raising public awareness of domestic violence in Fuyang, Anhui province, March 5, 2016.[Photo/IC]