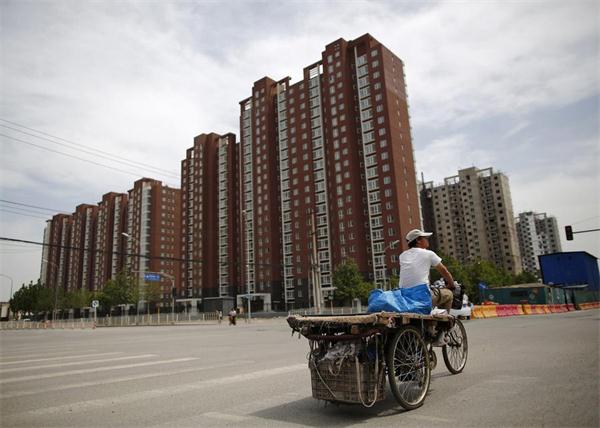 A garbage collector rides his tricycle as he looks for recyclable items on the streets of Beijing May 26, 2014. [Photo/Agencies]
Ju Xiaolin, an ordinary technician without any title or rank in the bureaucratic system, was elected to be deputy chairperson of the All-China Federation of Trade Unions on Sunday, the first time such an appointment had been made in the history of the unions. That's a significant move for the organization and the whole country, says youth.cn on Monday:
Some have voiced suspicions about why Ju Xiaolin was elected to a vice-provincial level position when previously he was without any title in the bureaucratic system. Actually that's legal because the law does not specify only officials can be elected. Ju's might be a rare case, but it is not untoward.
A look at Ju's past record shows he merits the position. Coming from a remote village, he served first as a migrant worker. Yet he worked hard and participated in the construction work of more than a dozen key railway lines. During that time, he improved 43 construction skills that brought profits of more than 6 million yuan ($923,000). He holds nothing more than a high school diploma yet he authored a textbook published for his fellow technicians.
By electing Ju as the deputy chair, the ACFTU has made progress by including more ordinary workers into the organization's official ranks, which is supposed to serve and support workers nationwide.
Ju being elected as the association's deputy chairperson is also a clear signal to employers and workers that the central authorities are determined to protect migrant workers' rights. Migrant workers are a vulnerable group who are often victims of non-payment of their wages and other violations of their rights, because their educational background is relatively low and they have nothing but their physical labor to sell.
That move will in turn encourage migrant workers to more positively defend their rights. For certain employers that used to violate migrant workers' rights without being punished, Ju's promotion is also a warning to stop that practice.