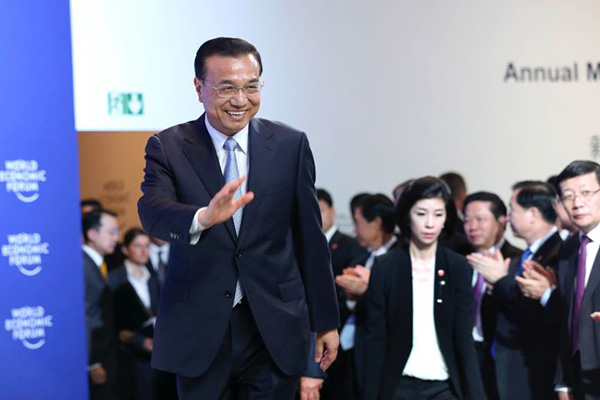 Chinese Premier Li Keqiang speaks with global corporate leaders at the Annual Meeting of the New Champions of the World Economic Forum in Dalian, Liaoning province on September 9, 2015. [Photo provided to China Daily]
China Daily recently launched a drive to have expats share their thoughts with Premier Li on the 13th 5 Year Plan. This was what I wrote.
The China Dream is the new national song for my Motherland China.
What is the China Dream? Innovative, vibrant, modern and dynamic but not forgetting about her rich Chinese heritage.
I truly believe China has proven herself over the short 2 decades since opening up to the world. We cannot compare her with USA as USA was an open economy for so many more years before China implemented the Open Door policy. To compare them would be unfair.
If I look at China individually, I see her as an inquisitive and curious teenager. She has grown by leaps and bounds since China opened up and grown exponentially from an infant (in terms of exposure to the rest of the world) to now a teenager who is forming her own identity, but perhaps not sure whether to lean more on her Chinese roots or to take on a more global persona.
I'd say, stay true to yourself China! You are China simply because of you being you. Your 1000+ years depth of Confucianism and Taoism virtues and an eclectic blend from the various Dynasties & Socialist ideologies. Even the Cultural Revolution and the events in 1989 shaped the current China, for better or for worse.