futsanglung (UK)
Years ago in Wutai Shan I came across a scam aimed at Chinese tourists.
In restaurants you ordered food from a menu but when you got the bill it was higher than you expected so you questioned it, the restaurant produced another menu with higher prices on it.
The way around this was to get the waitress to write the prices on the order slip and then ask them to leave a copy on your table.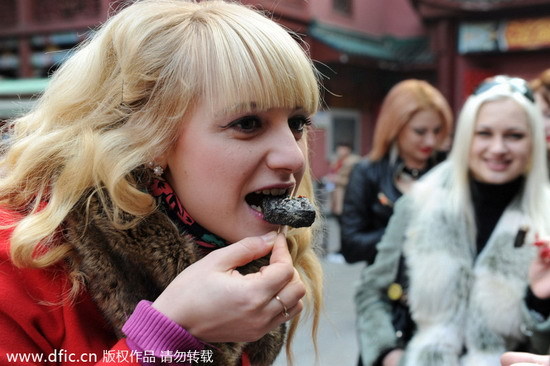 A foreign tourist tastes smelly bean curd in Changsha on Jan 15, 2014.[Photo/IC]