Newtown (expat in China)
I once had a slightly similar experience myself in Zhongshan. Looking at the menu I ordered a dish of large sized prawns / shrimp as shown on the photo. When the waiter put it on my table I could see that the prawns were very small, about one fourth the size of that. I indicated my displeasure, pointed out the discrepancy and walked out of the restaurant. They could use the bill in the toilet.
I've also been to several Chinese restaurants where my local guests informed me that the advertised fresh seafood that we were served was in no way fresh. I love Chinese food but there appears to be quite a strong tradition of ripping off customers.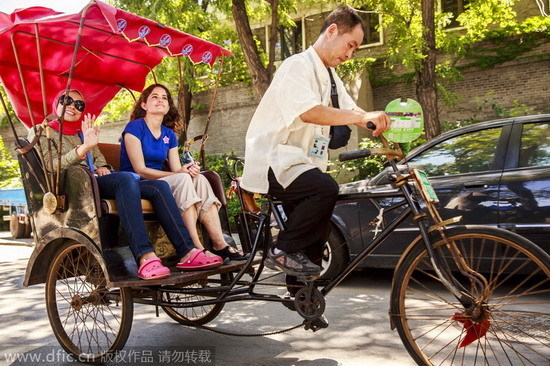 A Chinese drayman pulls his rickshaw carrying two foreign tourist in Beijing, China, July 14, 2014. [IC/Photo]