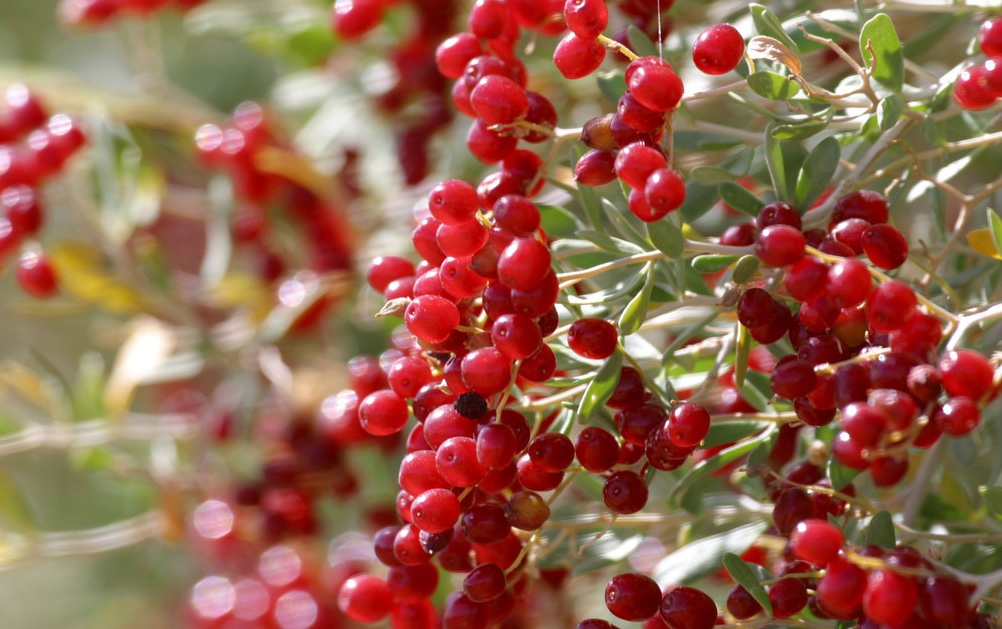 The black wolfberries grown in Northwest China's Qinghai province. [Photo/IC]
Since Aug 10, over 5,000 persons had broken into fenced meadows in Northwest China's Qinghai province to steal black wolfberries, which are believed to have health benefits and sell for more than 160 yuan ($25) per kilo. By Aug 26, the police had detained 22 people for the offence. Comments:
What happened in Qinghai is a commercial-propelled craze, something common in this age of consumerism. Black wolfberry is good for health but not a cure-all herb as some businesspeople boast; actually, the beneficial flavonoids it contains can also be found in our daily fruits and vegetables. Had the market been led by rationalism, not speculation, the incident in Qinghai would not have happened.
Zhang Tiankan, deputy editor-in-chief of Encyclopedia Magazine, Sept 1
Some of the fruit stealers claimed the black wolfberries they picked are wild instead of planted crops. Legal certification held by the meadow users confirm their right to raise cattle on the meadows, without mentioning the natural plants that grow on them, which has led to an ambiguity in property rights; the provincial legislative body needs to close this loophole through proper legislation.
Beijing Times, Sept 1
It is impossible to guard every meter of the meadows with cameras considering how large an area they cover. Only in a society with a general respect for property rights and natural obedience to the law can such unguarded property be truly safe. However, that state of affairs is still elusive in our current-day society.
Qianjiang Evening News, Sept 1
The craze for black wolfberries has long existed in Qinghai, and the provincial government used to allow some non-local companies to rent local meadows and plant them to meet the demand. In order to increase production, the companies used pesticides and cleared all other plants in the meadow, which has proved fatal to the sustainability of the ecology. The past failure should be a warning to the provincial government never to repeat the mistake while trying to curb the craze this time.
cjn.cn, Aug 31