Editor's note: A graduate from an ordinary college in Anyang, central China's Henan province, recently failed to find a job despite boasting academic awards, numerous certificates and other achievements. Which do you think is more important, paper qualifications or "practical" ability? You're welcome to leave your comments.
Ratfink (Australia)
Competence is far more important in the long term. No amount of education can make a person competent at doing a job, all education in it's purest form can demonstrate is that a person can learn. An incompetent person can cause untold damage to both others and also to a business. For example an incompetent engineer may design a bridge that is unsafe in certain conditions or a part that fails due to the wrong choice of materials.
This is why in some countries there has been a shift from theoretical education to CBT or Competency Based Training. With CBT a student has to demonstrate that they are competent in all aspects of a given task or job before certification is issued. CBT qualifications also tend to have an expiry date unless backed up by use in the workforce.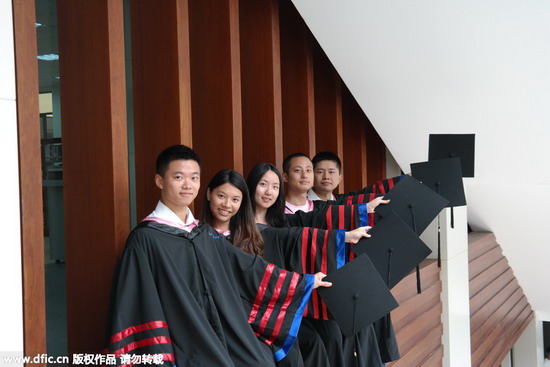 Chinese graduates dressed in academic gowns pose during a photography session at University of Electronic Science and Technology of China in Chengdu, southwest China's Sichuan province, on June 24, 2014. [Photo/IC]