Editor's note: Unisex public toilets have been introduced in a number of cities including Beijing, Chongqing and Shenyang, to help plug a lack of women's restrooms in public places. Would you feel comfortable using a unisex public toilet? You're welcome to leave your comments.
Cathy (China)
Toilets should be separate for men and women. As a woman, I would not want to share it with men. I would feel embarrassed. There are not enough toilets for women in public places but I don't see why we think we can solve this problem by making all the toilets unisex.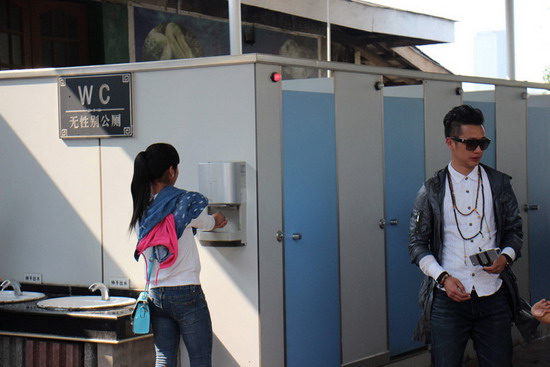 A unisex public washroom is seen in Chongqing on April 15, 2015. [Photo: CFP]
Welcome to leave your comments on this topic or any topics that interest you to us. We would like to highlight the best on the homepage of our portal website. Contact us at comment@chinadaily.com.cn.