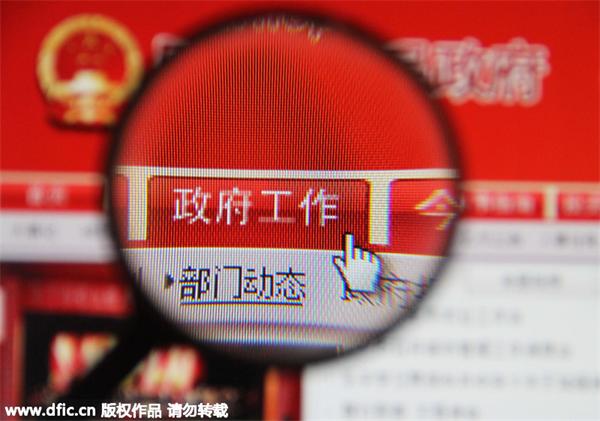 The website of a Chinese county-level government. [Photo/IC]
Many websites of Beijing's government departments are only rarely updated, and some apps they have developed, such as the one created by the Beijing environmental monitoring center, have turned out to be rarely downloaded "zombie apps". The Beijing government has stipulated that all its official websites must be updated at least once a week and all departments have to improve their interactions with netizens. Comments:
Originally developed to improve the people's well-being, the government apps reflect the government's willingness to serve the public. But besides simply providing basic services, the developers of the apps should also develop ways to collect public opinions while safeguarding their privacy. Regular maintenance and information security are even more important for those apps which are not supposed to be a one-off.
Zhu Lijia, a professor at the National Academy of Governance in Beijing, Mar 23
As official portals accessible to the public, government websites are worth the efforts needed to build and maintain them, and should never be absent when urgently needed. To make these websites more user-friendly and efficient, their owners need to offer proper training to the maintenance staff.
Shen Yang, a professor with the School of Journalism and Communication at Tsinghua University, Mar 22
Public servants must fully understand their obligations to serve and listen to the public. Those dormant governmental websites are actually neglecting public opinions at the expense of their owners' credibility. Hence, the necessity of weekly online updates should be adopted as a consensus by governments at all levels.
Lv Yemei, a guest commentator with Chaozhou Daily in Chaozhou, Guangdong province, Mar 21