Editor's note: Readers share their opinions on issues ranging from the new Silk Road growth strategy to air pollution, following a website survey on topics involving the annual two sessions of the country's top legislature and top political advisory body. You're welcome to share your views.
New normal
Qualitygrowth (Canada)
China's GDP in 2010 was $6.05 trillion. By 2014 the GDP has growth to $10.4 trillion. That's still far behind the US's $17 trillion GDP economy built over 200 years. However, the Chinese achievement is already the envy of the world.
Although growth has slowed, it reflects a welcome rebalancing away from the low margin "factory of the world" growth model to a "quality and innovative growth" era. Growth isn't always good. The quality matters.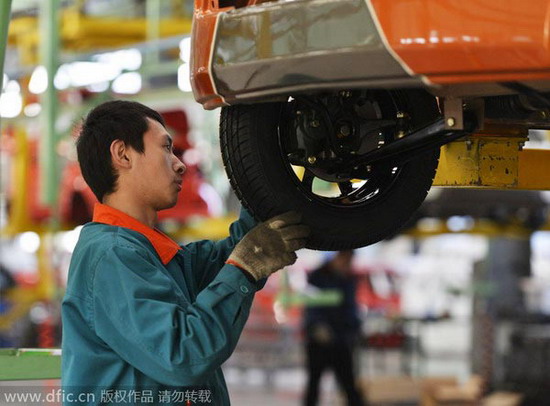 A Chinese worker assembles a new energy car on the assembly line at an auto plant in Zouping county, East China's Shandong province, Dec 16, 2014. [Photo / IC]