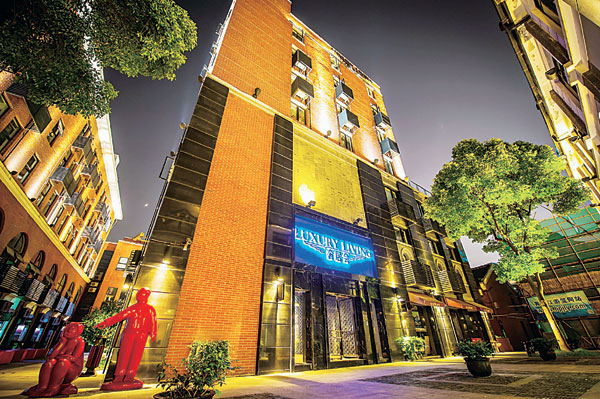 Behind its imposing facade is a fortress of chic antiques, luxury décor, VIP rooms, lounges and a grand ballroom. [Photo provided to Shanghai Star]
The Wall Street Journal last week said that the ongoing anti-graft storm may have curbed rich Chinese customers from purchasing luxurious handbags and coats, but many of them have turned to luxurious underwear instead, which is easier to hide. Sales of high-end underwear have been growing since 2012, and they accounted for 30 percent of the underwear market last year. Comments:
When an official spends more than his or her salary, there is the possibility of corruption and anti-graft agencies should intervene. Maybe they cannot ask who is wearing luxurious underwear or carrying some luxurious items in his/her handbag, but there are always clues such as sales records. Disciplinary staff should thank the report, which offers new thinking.
rednet.com, Feb 16
China has so huge a population and there are of course quite a number of people rich enough to afford luxurious underwear. Considering the cultural tradition that cherishes status, even the poor might buy one or two luxurious pieces. There is no need to link luxurious underwear to corruption.
jschina.com.cn, Feb 16
Why are the rich in China so addicted to buying luxuries? Because the majority of them are officials, who need luxurious things to show they have power and privileges, which in turn will help them get more opportunities to accumulate wealth. As long as power dominates everything, the high consumption of or for officials will continue, and finally erode the foundation of the rulers.
Li Jiangtao, a researcher at the Center for Political Economy at the School of Social Sciences, Tsinghua University, Feb 16
Under the heavy anti-graft storm, corrupt officials have not only replaced luxurious coats with luxurious underwear, they have also hidden their other corruption clues more carefully, instead of becoming clean. There is still a long way to go before graft is rooted out from the political system, and the only effective measure is to shut power in a cage.
china.com.cn, Feb 15