Editor's note: China is a country known for filial piety. As part of China's tradition, children kowtow before their parents and teachers on certain occasions to show their respect. But such events have recently created an online storm and invited much criticism. Is it an outdated traditional in Chinese culture that should be abandoned? Forum readers share their opinions. You're welcome to add yours.
northernsoul (Finland)
I can see the cultural/social aspect of it, as in respecting your parents. We don't have that in my country, people are very individualistic.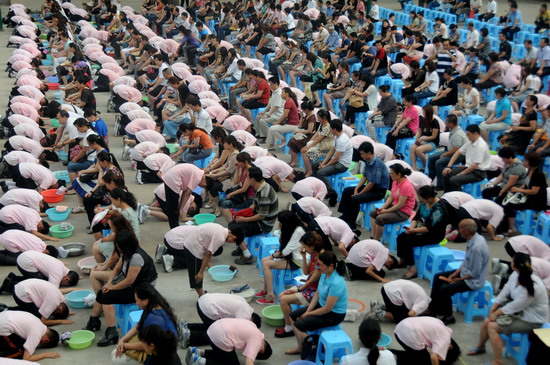 Young Chinese students keel down and wash feet of their parents on the playground at a school in Luoyang city, central Chinas Henan province, June 3, 2012. [Photo/IC]