8. Sheep
The Samaritan, righteous, sincere and easily taken by sob stories
Well mannered, even shy. Gentle and compassionate.
At his best, is artistic, fashionable and creative, worst, is easily overcome by emotions, depressed and withdrawn
Dislikes strict schedules and too much discipline and criticism.
Apt to mother and/or smother its object of affection
Generous and containing fantastic luck and fortune
The Sheep is a worrier and tends to be a pessimist and expects others to cheer him up
Knack for turning weakness into strength
Would rather follow others than make decisions, may be criticized for not taking a firm stand when trying to avoid conflicts
Also concerned with their senses, Rabbit and Boar will provide allies- beware the Ox!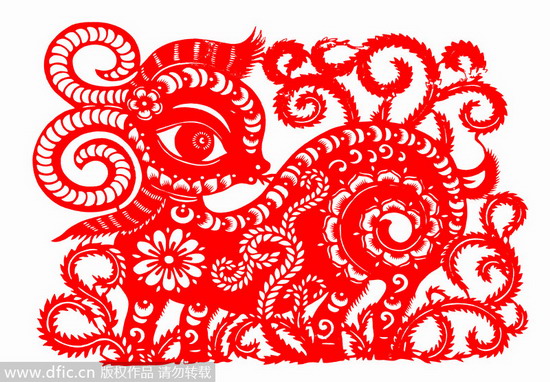 Paper cutting of 12 animals of the Chinese zodiac by Xiong Zongrong are on display in Nanjing on Sept 7, 2014. [Photo/IC]