WhiteBear (Poland)
I use AC only when needed and only in the room where I spend the time, with the windows closed, and the same with heating.
I carry my own bag, so I can reduce the number of foil bags used.
I change the fridge settings in different seasons, and according to the capacity of goods inside.
I do laundry using the ECO function when possible (for a small laundry load).
I turn off the water between the soaping and rinsing.
Electric devices (like chargers of many kinds) are connected in a way that I can easily turn off all of them when not necessary (going out, etc).
Use as few extension cables as possible, especially for the high power devices (cooking, heating).
I ride a bicycle as a preferred vehicle when possible.
I take public transportation when available.
Use low power electric devices when possible (energy class rating, power rating).
Use good quality, rechargeable batteries/accumulators (LiIon, LiPol, etc.) instead of the typical "chemical batteries" (alkaline).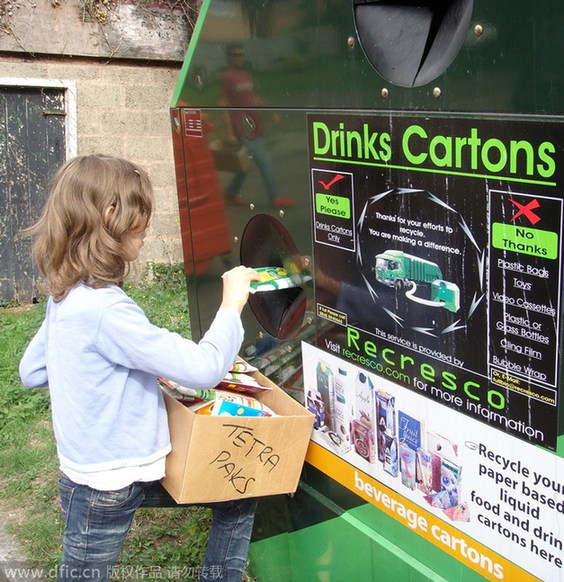 The Strauss family from Gloucestershire, UK, have managed to squeeze their rubbish for an entire year into one small plastic bag. [Photo/IC]
The original piece: http://bbs.chinadaily.com.cn/thread-1098846-1-1.html