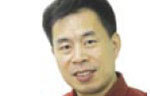 US President Barack Obama is visiting Beijing to attend the Asia-Pacific Economic Cooperation summit on Nov 10 and 11. However, it is his extra day in the Chinese capital on Nov 12 that is likely to attract the most attention, as he is due to meet Chinese President Xi Jinping for face-to-face talks, before they both head to Brisbane, Australia, for the G20 meeting on Nov 15 and 16.
One US official revealed that Obama prefers smaller meetings where real issues can be talked about in a more informal way. There is indeed a long list of issues that the two leaders need to discuss, from the tensions in the East and South China seas and cybersecurity to trade and investment and military-to-military ties, to name just a few.
However, since each of these issues is complex and some are long-standing, it may not be time well spent if they try to delve deep into any of the issues on that precious single day in Beijing. After all, it might take bureaucrats of both governments many meetings over months or years to resolve one single issue.
The two presidents, however, could and should point out the right directions their teams of bureaucrats should go in. For example, regarding the recent encounter between a Chinese People's Liberation Army fighter jet and a US surveillance plane in airspace off China's Hainan Island, both sides could step back a bit. Is the United States willing to gradually reduce its close-in reconnaissance near the Chinese coast? After all, it is offensive if you stand on the sidewalk and stare into someone's window every day and claim that it's legal because you're in a "public space".
If the US reduces its close-in reconnaissance, the Chinese are likely to agree to fly fewer jets to monitor or intercept these spy planes, which it does for the sake of national security.