Nearly 500 students in Nanchang University in Jiangxi province submitted a petition to the university president recently demanding a change in a new regulation that requires students to clean the bathrooms in their dormitory buildings. Among the reasons cited by the students to show that such an arrangement is not feasible is the poor infrastructure in the buildings. For instance, water sometimes cannot be pumped up to the higher floors and students have to fetch water from lower floors to take a bath. As a result, many a time they run late for classes that begin at 8 am.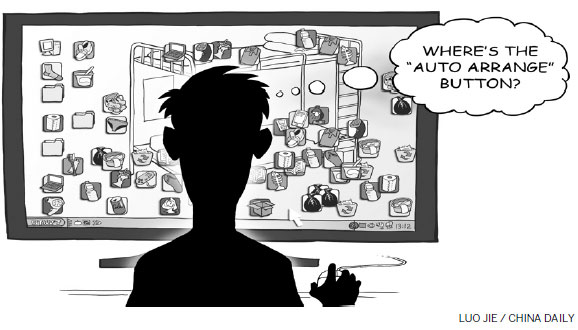 Zhou Chuangbing, the president of the university, has said the regulation is aimed at making students appreciate the value of manual labor and instill in them the collective spirit.
But going by the poor conditions, the new regulation looks more like a product of Zhou's wishful thinking that manual labor can work wonders in transforming spoiled students into ideal citizens. The conflict between Zhou's good intentions and the students' opposition betrays the fact that educators often try to impose a one-size-fit-all policy on students without caring to take stock of reality.