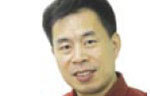 Thursday marks the 51st anniversary of the famous March on Washington for Jobs and Freedom led by civil rights leader Martin Luther King Jr. His "I Have a Dream" speech made on Aug 28, 1963, in front of the Lincoln Memorial, was a cry for an end to racism in the United States.
Just 20 days before that speech, on Aug 8, 1963, Chinese leader Mao Zedong, asked by American civil rights leader Robert F. Williams, issued a declaration in support of African-Americans' just struggle against racial discrimination. Williams and his wife Mabel later went to China in exile to escape the US government's pursuit on kidnapping charges, which were later dropped in court.
On April 16, 1968, 12 days after King was assassinated in Memphis, Tennessee, Mao issued his second declaration in support of African - Americans' just cause.
While all these seem to be history of half a century ago, what has happened in Ferguson, Missouri, in the past more than 20 days again reminds people that race is still an issue in the United States, despite the introduction of the Civil Rights Act 50 years ago in July 1964, and the fact that since 2009 Barack Obama has been the first African-American president.
The fatal shooting on Aug 9 of 18-year-old African-American Michael Brown by a white police officer, and the subsequent riots, teargas, curfew, heavy-handed police and nationwide protests have demonstrated this quite clearly, as did the protests that erupted in February last year after the fatal shooting of 17-year-old African-American high school student Trayvon Martin in Sanford, Florida, by a neighborhood watch coordinator.
It is often shocking to foreign visitors while walking into a community or a public school in some US cities to find that racial segregation, which is illegal, still exists in reality in the 21st century. This is true in New York and Washington, the two cities I have lived in over the last five years, and certainly true in Chicago where Obama came from.
Dustin Cable, a demographer at the University of Virginia's Weldon Cooper Center for Public Service, created a color-coded map of racial segregation in the US last August, using the 2010 US Census data.