Editor's Note: What do you think about buying second hand items for you and your family? Do you do it all the time? Or do you think it makes you look cheap? Our Forum readers share their views. You're also welcome to leave your comments.
Anming (Austria)
In Europe we often collect clothes, books and other things to sell at a flea market or give to charity. We don't mind having stuff that has been used before. In some cases, for example children clothes, it can be healthier to use second-hand clothes, because the textile is treated with chemicals in the factory and if the clothes are washed many times it will be healthier for the child.
We have stores to resell second-hand clothes, it is not only for poor people, but also for families with less income or parents who see it as a waste of money to buy clothes for children because they grow so fast. Especially people, who want to protect the environment and have a critical attitude towards consumerism, would also buy in these stores. You can save money and create less trash.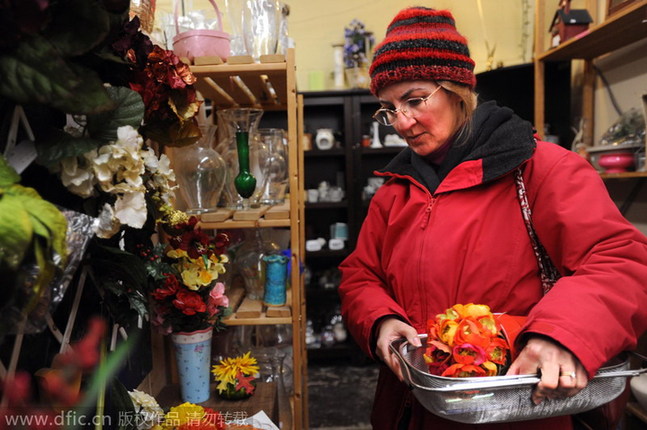 Sharon Carpenter of Gregory looks through floral items at the Ann Arbor PTO Thrift Shop February 5, 2014. The store just completed a renovation and celebrated its 20th anniversary of selling used items to support the Ann Arbor Public Schools. [IC/Photo]
The original piece: http://bbs.chinadaily.com.cn/thread-940560-1-4.html