zglobal (expat in China)
What a woman decides and what nature decides are two very different things.
I have seen women adamant that they would never have a child, but then I have seen the body clock kick into action. So I guess if she is no more than 32--years old and should not yet be taken seriously.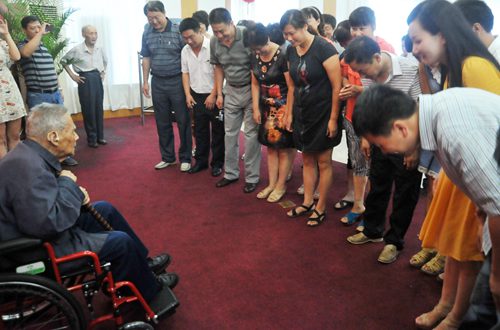 Children and grandchildren of Peifa Zu, who was a graduate of Whampoa Military Academy, celebrate his 100th birthday in Anhui province on Aug 18, 2012.[Photo/Asianewsphoto]
The original piece: http://bbs.chinadaily.com.cn/forum.php?mod=viewthread&tid=1031198
[ChinaDaily online forum offers people from all over the world and all walks of life the opportunity to share their thoughts and feelings. Join us now! BBS:bbs.chinadaily.com.cnBlog:blog.chinadaily.com.cn]