Editor's note: Many women wear clothes that some regard as provocative, and some people say such attire provokes sexual harassment – or assault - implying that the women are responsible. Our readers from around the world share their views. You are welcome to contribute your opinions.
The discussion in this online forum reflects solely the opinions and views of the author and does not necessarily reflect those of China Daily's editorial staff.
futsanglung (UK)
A woman does not deserve to get raped even if she chooses to go naked but what I do find annoying is the lady that wears skimpy clothes and then complains she gets stared at.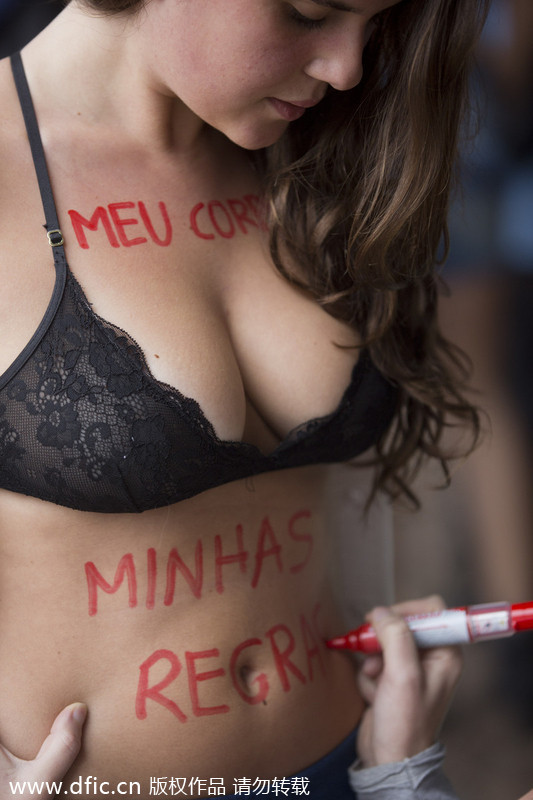 A woman writes on the body of another woman a message in Portuguese that reads: "My body, my rules," as they prepare for the "Slut Walk," in Sao Paulo, Brazil, Saturday, May 24, 2014. The annual march protested any form of sexual harassment. [Photo/IC]
The original piece: http://bbs.chinadaily.com.cn/thread-1015175-1-1.html
[ChinaDaily online forum offers people from all over the world and all walks of life the opportunity to share their thoughts and feelings. Join us now! BBS:bbs.chinadaily.com.cn Blog:blog.chinadaily.com.cn]