Hydropower planning and design is one of the core business areas of POWERCHINA. To date, the company has undertaken more than 80 percent of the planning and design tasks for rivers and hydropower stations in the country, and more than 65 percent of the planning and design tasks for wind power and solar power stations.
Currently, nine of its subsidiaries engaged in hydropower planning and design have more than 300 national A-level qualification certificates in over 40 categories.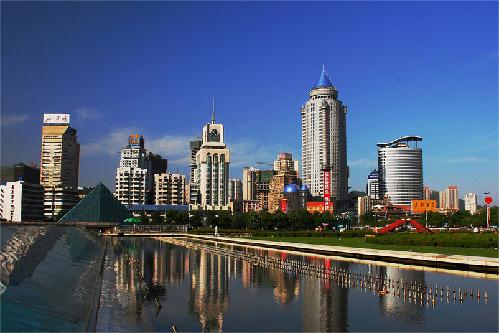 The municipal engineering work for Guiyang's Renmin Square. [Photo/POWERCHINA]
In recent years, they have successively obtained more than 1,000 patents, including invention patents, utility model patents and design patents, as well as 213 computer copyright registrations.
As of December 31, 2014, the nine POWERCHINA subsidiary companies operating in the hydropower planning and design sector had 15,097 employees.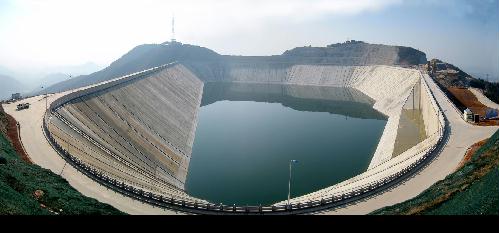 POWERCHINA is involved in the power station dam in Yixing, a county-level city in Wuxi, in East China's Jiangsu province. [Photo/POWERCHINA]
As an important subsidiary of POWERCHINA, HydroChina has excellent capabilities in global marketing, product supplies, technical services and financing. Its business operations cover hydropower, wind power, solar power and other new energy and infrastructure.
HydroChina undertakes the preparation of complete sets of national and industry regulations and specifications.
This includes hydropower construction project planning, reservoirs, environmental protection, hydraulic engineering, construction, costs, safety monitoring and operations management.