By the end of 2012, POWERCHINA had built four expressways on BOT basis-- the Wuyishan-Shaowu, Qiongming, Chongqing-Guang'an, and Liangzhong (with a total length of 292 km). POWERCHINA also finished six ecological environmental projects -- the Chengdu-Jianyang Highway, Wuqing New Town, Xi'an river regulation, 3rd Ring Rd in Zhengzhou, Henan province, southward extension of Hongxing Rd, in Chengdu's Tianfu New Area, Sichuan province, and the Xinglong Lake aquatic ecology and environment under a BT basis.
Wuyishan-Shaowu Expressway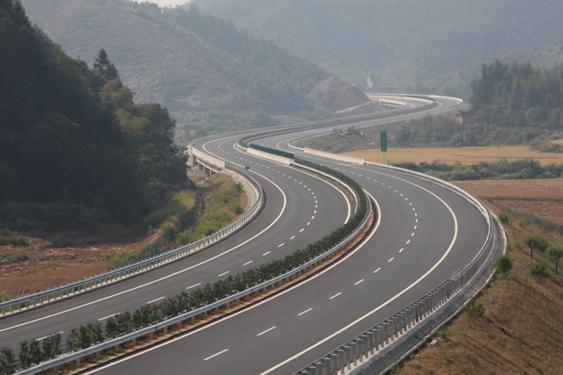 The Wuyishan-Shaowu Expressway was funded and undertaken by POWERCHINA through EPC contract as a BOT project. The road has an overall length of 91.72 km, 4-lane, and the width of the road base is 26-m, design speed is 100 km/h. It went into operation on Nov 15, 2010.
Tianjin Wuqing New Town BT project - part of resettlement area in Dongpuwa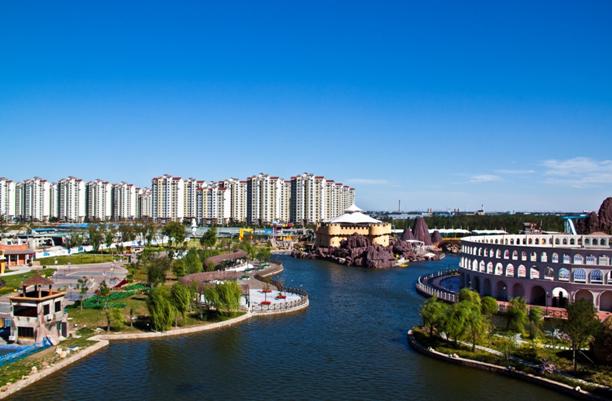 The Tianjin Wuqing New Town project, developed by POWERCHINA under a BT mode, consists of construction of infrastructures in the western and northern areas of Phase III of the Wuqing Development Zone and Xiazhuzhuang. POWERCHINA also built Chenshi Rd and its extension, and housing (1.3 million sq m) for relocated villagers. The total area of infrastructure was around 35.5 sq km. 10 sq km of municipal infrastructure Phase I was completed and handed over in late August 2010, and by April 2012, 113 resettlement buildings of 720, 000 sq m were ready for hand-over. Now the construction of support facilities is under way.