With a number of wind turbine hoisting and installation teams using sophisticated machinery and tools and under mature management, POWERCHINA has installed over 6,000 wind turbines.
We got into nuclear power engineering works quite early and installed the conventional islands in Dayawan Nuclear Power Station (China's first) and Ling'ao Nuclear Power Station. A number of our subsidiaries are qualified for installation of nuclear pressure retaining equipment and have been involved in 27 nuclear power projects and have the strength and skills to install conventional islands in nuclear power stations as well as installation of BOP.
1) Wind power
a) POWERCHINA is working on a 1.5MW wind turbine in Ethiopia, the first overseas clean energy project subsidized by the Chinese government and undertaken by POWERCHINA under EPC contract.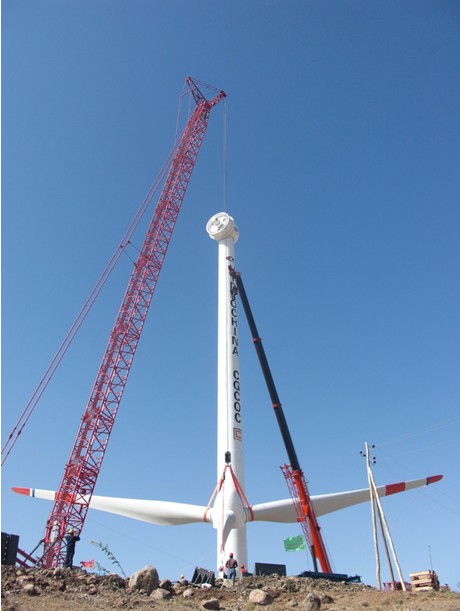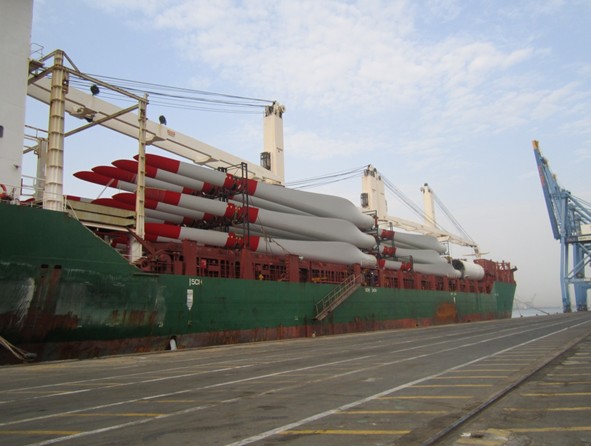 Turbine blades for POWERCHINA's overseas EPC wind farms are ready for shipment.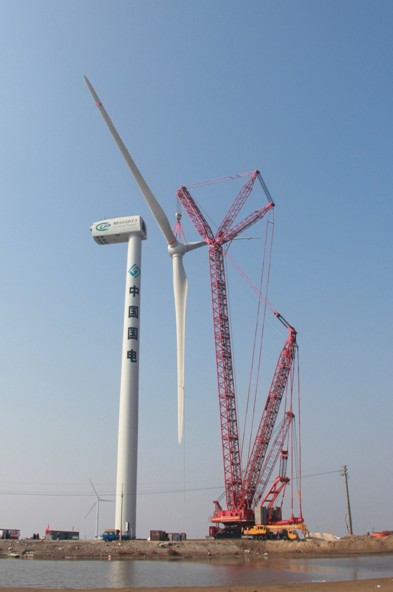 POWERCHINA installs a wind turbine.