Ensuring safety is an important part of POWERCHINA's production and business and a very important part of its social responsibility. At POWERCHINA, safe production is the priority and, with international standards such as ISO 14001 and OHSAS 18001 as guides, there is a strict production safety system that ensures employee safety and occupational health and a good production safety record, in recent years.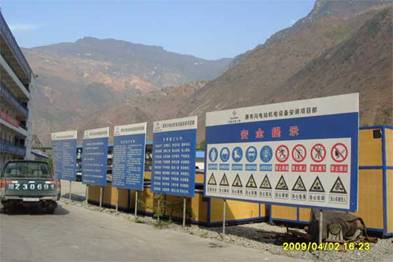 Safety notices at the Pubugou Hydropower project.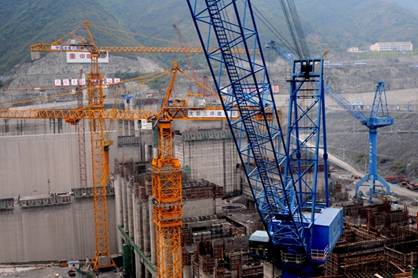 Ensuring safety and protection for those working up high on a hydropower project.