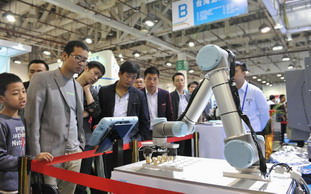 2015-04-16
The 2015 Xiamen Industry Expo, formerly known as China Xiamen Machinery and Electronics Exhibition, opened at the Xiamen International Conference and Exhibition Center on April 12.
2015-04-14
Pingtan has been chosen as the starting point of a high-profile voyage to retrace the ancient Maritime Silk Road.

2015-04-13
Liu Guoliang, head coach of the national team, was appointed as the first ambassador for Chinese white dolphin protection in Xiamen.
2015-04-03
Fuzhou, capital city of China's Fujian province, held a public memorial ceremony for families choosing sea burials for their ancestors.

2015-03-31
Earth Hour started at 20:30 and lasted for an hour. The theme of this year's Earth Hour is "For the Blue Sky", which focuses on raising awareness of air pollution.
2015-03-23
In response to the '2015 EARTH HOUR', Xiamen Millennium Hotel is hoping to collect creative ideas for ways to protect the environment from citizens in Xiamen, Fujian Province.