2015-03-19
Participants promote documentaries at the Asian Side of the Doc, in Xiamen, East China's Fujian Province, March 17, 2015. The fair will last from March 17 to 20 in Xiamen.
2015-03-12
An eight-member troupe of China's Fujian puppetry practitioners performed the show here on Wednesday.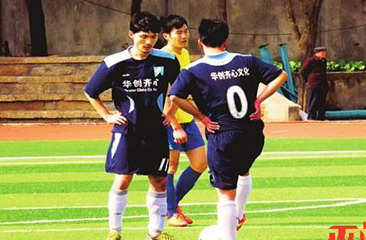 2015-03-09
The teams were divided into three round-robin groups, with the winner advancing into the semifinals scheduled for Feb 23 and the final on Feb 24.

2015-03-09
Fuzhou holds job fair for women
2015-03-09
A tea-themed folk singing competition is staged in a tea garden in Lianhua town, Xiamen city, Fujian province, March 5.

2015-03-05
Villagers take part in the Zougushi Parade in Luofang Township of Liancheng County, southeast China's Fujian Province, March 4, 2015.