2015-05-19
A special sports meet is held in Wuyishan city to cheer up disable children on May 17, the 25th National Day for Helping the Disabled.

2015-05-19
A total of 1,850 enterprises from 49 countries and regions took part in the expo that kicked off in Fuzhou on May 18.

2015-05-13
The international expo of sporting goods attracts more than 1,110 enterprises with over 2,000 brands.

2015-05-11
The 11th Strait Travel Fair kicked off in Xiamen on May 8th, and it will last till May 10th.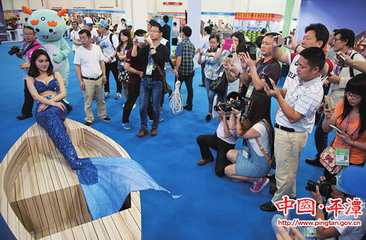 2015-05-11
The Pingtan delegation to the 11th Strait Travel Fair has rolled out nine major tourism projects aiming to attract more than 40 billion yuan of investment.
2015-04-28
The opening ceremony of the 2015 Xiamen Shopping Festival was held at the China City Mall at 16:00 on April 25.