2015-09-24
The 2015 Jinjiang Culture Industry Week and Internet Culture Festival opened on Sept 21, in the city of Jinjiang, in Fujian province.
2015-09-16
The second China Baishuiyang International Water (Canoeing) Ultimate Challenge concluded in the Mandarin Ducks Creek, Pingnan county on September 12.
2015-07-22
The First Cross-Haitan Strait Swimming Race was held in Pingtan, Fujian province on July 19. About 600 swimmers took part in the competition.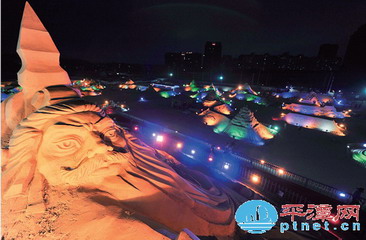 2015-07-01
A gala was held to mark the opening of a sand sculpture culture festival in Pingtan, Fujian province, on June 19.
2015-06-29
Over 50 compatriots of Taiwan came to Jinjiang in East China's Fujian province to celebrate the First Cross-Strait Dragon Boat Festival on June 20.

2015-06-26
A wood art show was held in Duwei Township of Xianyou. Duwei is home for nearly 1000 wood art enterprises, and the local wood art expertise has almost 1,000 years history.