Learning by helping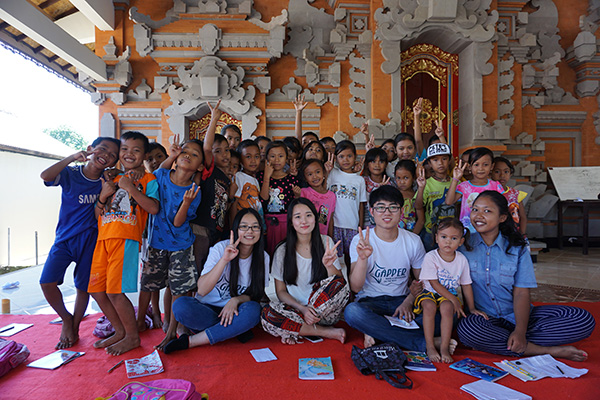 [Photo provided to China Daily]
Zheng says the core value of volunteer tourism is meeting people from diverse backgrounds. It's a chance to look beyond yourself and see new directions for your life, he adds.
However, with its rising popularity, such travel sometimes falls into gray areas. Some students simply use "voluntourism" trips to build their resumes en route to prestigious colleges.
Commercial agencies are also profiting from this trend. Some charge students several thousand yuan for sending them on whirlwind trips.
"We see more people embarking on volunteer travel trips for utilitarian purposes," Zheng says.
He advises young people to look for authentic opportunities and appreciate the spirit of the experience.
"If your volunteer trip looks more like a package vacation, you will end up gaining little in the end," he observes.
Volunteer tourism doesn't have to be international. Opportunities have started to spring up domestically. Activities proposed by NGOs range from conducting surveys in rural areas to safeguarding endangered animals and ancient villages.
"We wish young people would devote more attention to what's around them before looking overseas," says Li, the founder of the Shenzhen agency. "They can get to know more about the countryside, gain a deeper understanding of China and find future voluntourism opportunities in our own country."
Related:
Volunteers help visitors to get the most from the conference