Learning by helping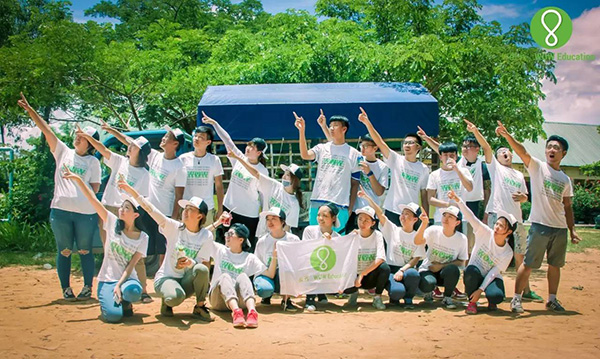 Young volunteers from China help Cambodian schools build facilities in Siem Reap, through WoW Education, a Beijing-based organization. [Photo provided to China Daily]
Admitted by several US universities, Su chose to go to Washington to study political science, where most US NGO headquarters as well as numerous international agencies are located, to pursue her academic passion.
"Volunteering in Cambodia was the tipping point for me," Su says.
Most such programs function like small enterprises, which not only require teamwork, commitment and knowledge of how the organization works, but also provide a showcase for leadership talents.
Zhu Tingxuan, 19, a freshman of New York University Abu Dhabi, attended high school in the US, where many of her classmates already had the experience of international volunteering.
Interested in seeing social enterprise through international volunteering, Zhu took two separate trips to Cambodia. On her second visit, Zhu stepped from being a regular team member to a group leader.
"I see how an idea becomes reality that actually helps people somewhere," Zhu says. "We are making a difference."