Learning by helping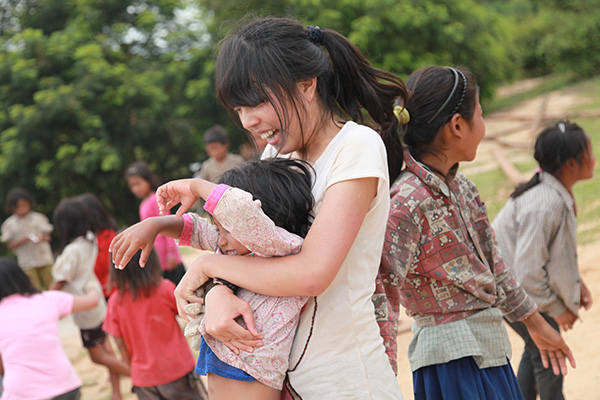 Su Yingle plays with a local child. [Photo provided to China Daily]
For the young, the benefit of international volunteering goes way beyond that.
Su Yinle, a 20-year-old sophomore at George Washington University, never expected that her international volunteer experience would have such a huge impact on her college application and her academic choices.
Before entering the college, Su took five trips to Siem Reap, Cambodia, to help local schools build facilities, through WoW Education, a Beijing-based organization providing students with learning opportunities through international service.
During her stay in Cambodia, Su gradually got to know different NGOs, gained insight into the regional history and started to question larger issues involved in that poverty-stricken country.
She later described her international volunteer experience in detail in her college application package. She even asked the program leader to write her recommendation letters.
"My volunteer trips in Cambodia played a big role in my college application," Su says. "I had in-depth experience related to international affairs. I enjoyed it, and I want to apply for related areas."