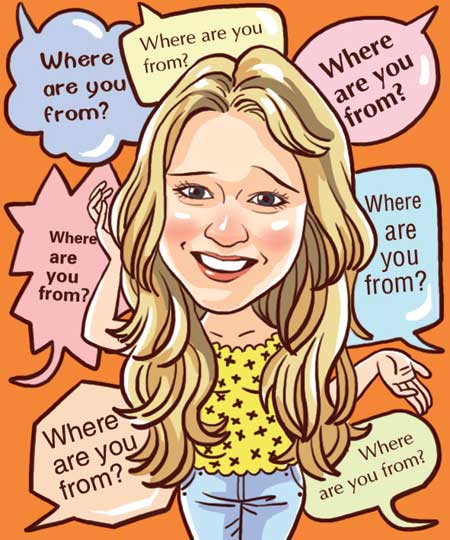 Li Min/China Daily
Where are you from?
It should be an easy question, right? Wrong!
As a blond-haired, blue-eyed woman, I was asked this question more times in my first month of living in China than ever before.
Each time I still struggle. This may seem odd, but it's a question I've found tricky to navigate ever since I understood its meaning.
An awkward silence usually ensues while I try and gauge the person asking me - do they want to know where I was born? Where I live? Which place I consider home? Where I am technically from? Or do they not really care and just want a quick, polite response?
I normally start by telling people I am British (not just English), but for many people, especially those who come from or have visited the United Kingdom, they want to know exactly where.
I understand why, and am guilty of it myself. When we meet new people, we like to see if we have any common ground. Maybe their cousin lives in the same place or perhaps they visited your hometown last summer.
People also like to figure out new acquaintances according to where they are from and sometimes categorize them as a certain type of person.