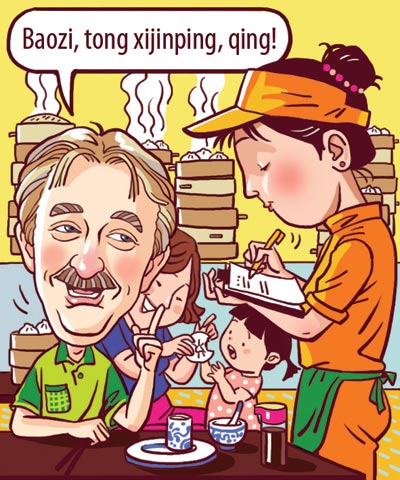 Whenever I'm in a new city, I like to walk as much as I can, particularly off the beaten track—first to get my bearings, then to stumble on unexpected treasures that aren't part of the regular tourist trails. But most importantly I want to see how the people live, and maybe even have a chat.
I recall the first time I visited Shanghai, exactly 30 years ago. It was a very different place than modern Shanghai. I managed to get completely lost on one of my peregrinations, but an old woman, recognizing my dilemma, motioned for me to follow her, and sure enough, after about 15 minutes, I Xwas back on a road I could recognize, one leading directly to my hotel. I thanked her as best as I could, and she smiled, satisfied that she had helped a foreigner.
I didn't visit Beijing on that occasion. In fact, I didn't hit the capital until 20 years later, and China had certainly changed.
On my first night, staying just outside the Second Ring Road, I emerged from my hotel and set out into the summer backstreets. Seeing tables set on pavements outside restaurants, I realized that it was time to eat. I chose a place that was relatively crowded—always a sign of good food—sat down, and pointed to a variety of plates at an adjacent table, preceded, of course (and this was the only Chinese word I knew), by the most famous national beer.
As good fortune would have it, as I was finishing my food, one of three men at the adjacent table suddenly spoke to me in English, inviting me to their table. They turned out to be colleagues, teachers at a local secondary school. The youngest, who spoke the best English, was in fact a math teacher. My rudimentary Spanish also proved valuable, because the oldest of the trio had been to Cuba as a young teacher and remembered enough for us to manage a basic exchange.
For more Hotpot Column, please click here.