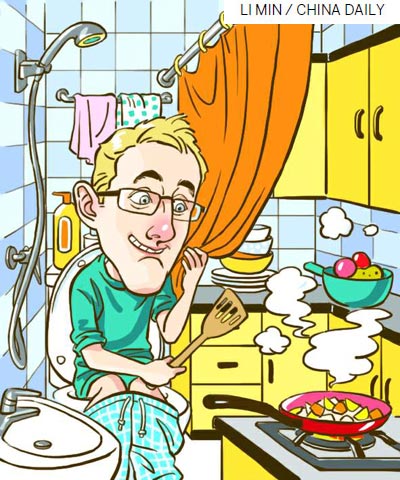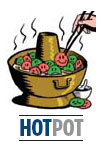 We entered the courtyard, with its tiny garden area and quaint decorations, and we instantly fell in love with the place.
My wife and I hadn't been searching long for a new home before we arranged to view a promising apartment in a siheyuan - a traditional hutong residence - in central Beijing. It fits all our requirements - within budget, nice size, nice location and no agent fees.
Initially, we couldn't believe our luck. It had been vacant for a few weeks after being refurbished, the friendly landlord told us. What a find, I thought. Why hadn't this place been snapped up already?
We discovered the answer shortly after entering the apartment and seeing the kitchen and bathroom.
They were the same room.
It was a small room, too, only 1.5 meters by 2.5 meters. On the left hand side were a flushing toilet, a shower head and a large sink; on the right stood a gas cooking range and a small worktop. A thin, luminous-orange curtain hung in the middle.
My wife spun around to look at me, probably alerted by the sound of my heart sinking. My face must have said it all.
The toilet and gas cooking range had appeared in separate pictures online. I'm guessing the landlord didn't have a panoramic option on his camera.
Obviously, we had not been the first to balk at this bizarre use of space. The landlord said he had seen similar reactions.
What's the big deal, some people may say. I know. Even I tried to talk myself around, telling myself I was being too precious. Apart from the fact renting the place would involve literally going entirely against one of the world's most well-worn phrases - about not, um, expelling waste where you eat - it was almost the perfect apartment.
For more Hot Pot Column,click here