Director Ang Lee is no stranger to controversy, and his latest release, the spicy spy flick, Lust, Caution, has sparked debate among expats riled by claims that the subtleties of its plot are inaccessible to Westerners.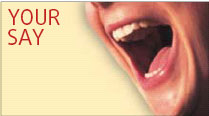 John Pasden at www.sinosplice.com attracted plenty of feedback with his post about the recent movie: "I'm planning to watch it soon, partly to see what the fuss is about and partly because of the ridiculous claim that I keep hearing from the Chinese: 'foreigners can't understand it'," Pasden says.
These claims may be based on Lee's depiction of the "subtleties of the relationships, or the subtleties of mahjong playing", Pasden adds.
Lust, Caution, set in 1930s Shanghai, portrays the love affair between a woman and a traitor who collaborated with the Japanese.
Website respondents such as Ben were quick to assert their comprehension of its content: " Foreigners won't understand it? Why the hell not? It's a decent movie by all standards, intense sex scenes, good story, multi-dimensional acting," Ben says. "Bit long, but absolutely worthwhile. But nothing out of the ordinary, at least not by Western standards."
Another netizen, using the name, Davesgonechina, says the movie's historical context could make it hard going for expats. "Let's face it, your average American or European filmgoer isn't going to be too up on all the political history involved, whereas people from Chinese mainland and Taiwan will at least have some passing awareness," he says.
Andy also feels the claim is reasonable, and admits being left stumped by some of the film's nuances.
"I don't get too angry when Chinese say that Westerners can't understand something, maybe because I hear it so often, and I don't think it's usually meant as an insult," Andy says.
"Most of the Chinese people I've talked to don't seem to think we would have a problem understanding the sex scenes, but feel that there's a lot going on in some of the other scenes that Westerners wouldn't pick up on. I'd have to say there are a lot of nuances I couldn't pick up."
Others put the shoe on the other foot, arguing some Western movies would be equally confounding to a Chinese audience.
"I showed my college students Field of Dreams. They didn't get it. They kept saying, 'Ghosts don't live in corn fields.' After lengthy discussion, they accepted the father/son story, but they were adamant that ghosts coming out of corn fields to play baseball made no sense," Matt says.
But Jeffrey D disagrees:
"It's just a movie by an international director who specializes in melodramas and also directed an adaptation of the comic book, Hulk. It's not particularly complex or deep, as far as art movies go," he says.
"I don't think it's possible for movies to be so culturally obscure that the nuances fly off the radar and the movie can only be understood incorrectly. At most, the viewer may be initially confused or surprised by a character's motivations, or the director's choice of focus."
(China Daily 01/18/2008 page19)