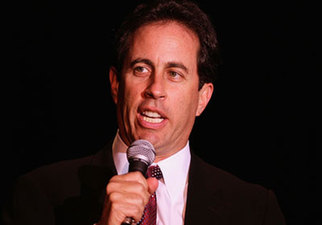 Jerry Seinfeld
Jerry Seinfeld has snubbed the chance to host the Academy Awards--preferring instead to perform for an audience that isn't racked with nerves.
The comedian has turned the job down on numerous occasions over fears that organizers will keep inviting him back.
But what appeals to him least is the prospect of performing in front of a crowd of Oscar nominees, whose minds are too focused on winning awards to laugh at his jokes.
He tells British magazine Empire, "If I hosted the Oscars and I did it really well, they would just ask me to do it again. And then again. And again.
"There's no upside. I don't know, it's just a weird environment. I'm lucky that I can do things that kind of interest me as a challenge, but everybody there is nervous, you know? They want to win their award.
"They're not there to have fun. I like to go in front of an audience that wants to have fun."