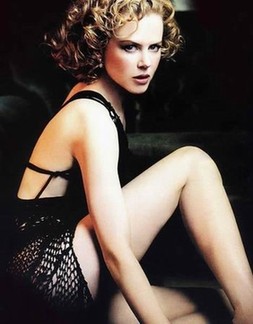 Nicole Kidman
Nicole Kidman has ruled out the possibility that she will ever be playing a Bond girl, because she just think she's 'hot' enough for the role.
The Oscar winning actress has starred alongside current James Bond Daniel Craig in two movies - The Invasion, and the soon to be released pic The Golden Compass.
However, despite being considered one of the most beautiful women in Hollywood, the Aussie actress revealed to Britain's Closer magazine that she doesn't think that she has the right look to star in a 007 flick.
"I don't know if Daniel would have me. I'd have to be a 'hot babe' and I don't think that's really my thing," Contactmusic quoted her, as saying.
Kidman will soon be seen on the big screen in 'The Golden Compass', a movie that has been attacked by US-based Catholic League for being anti-Christian and promoting 'atheism for kids'.
However, the star defended the movie, who plays the villainous Mrs Coulter in the flick, has said that the critics are way off the mark.