Actress Eva Mendes has developed a dislike for nude scenes after having a terrifying experience of doing one with actor Joaquin Phoenix crime thriller 'We Own The Night'.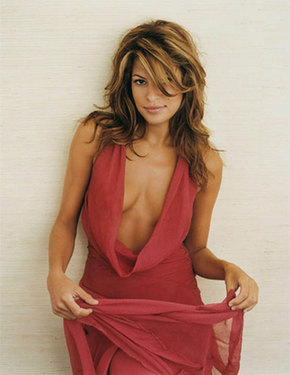 As an indication that her nude scene with Phoenix might be her last, the 'Ghost Rider' star insisted that she did not have any desire to do intimate scenes in the movies anymore.
Mendes said that stripping off while in front of the whole crew was really very frightening for her.
"It wasn't as good as it looked - it was nerve-wrecking. He's beautiful, but when you're exposing yourself it's frightening. You have so many people around," Contactmusic quoted Mendes, as saying.
Meanwhile, the actress is working on a new film 'The Spirit,' which is a live action film adaptation based on the 1940s newspaper strip, 'The Spirit' created by Will Eisner.