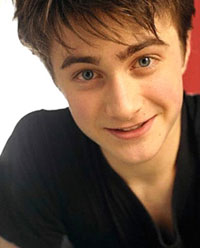 Daniel Radcliffe
Harry Potter star Daniel Radcliffe has spoken about his admiration for actress Natalie Portman.
The 17-year-old actor admitted that he fell for Portman, who is eight years older than him, when he watched 2004 movie Garden State.
"Not only is Natalie Portman beautiful, she's a great actress, too," Radcliffe explained. "I think my favourite film of hers is Garden State with Zach Braff.
"It's unforgettable. When I first saw it, I think I just fell in love with her!"