LOS ANGELES - Uma Thurman, Jonathan Pryce and Paddy Considine will star in "My Zinc Bed," an HBO adaptation of the play by acclaimed playwright David Hare ("The Hours").
Anthony Page ("Inadmissible Evidence") is on board to direct Hare's screenplay. It will be filmed in London.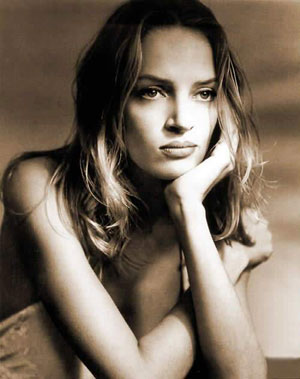 "Zinc" examines issues of alcohol addiction and obsession through the story of a young recovering alcoholic (Considine) who becomes involved with his boss' (Pryce) young wife (Thurman), formerly a cocaine addict.
Thurman won a Golden Globe for her starring role in HBO's "Hysterical Blindness." Pryce earned Emmy and Golden Globe nominations for HBO's "Barbarians at the Gate." Paddy Considine stars in HBO Films' upcoming "PU-239." which is filming in London.
The original 2000 staging of "My Zinc Bed" at London's Royal Court starred Tom Wilkinson, Julia Ormond and Steven Mackintosh. The play was nominated for best new play at the 2001 Laurence Olivier Theatre Awards.