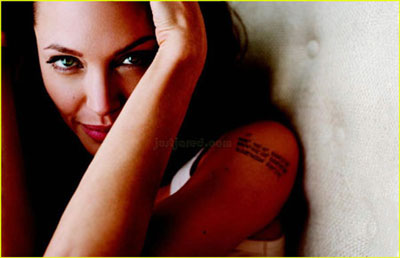 Angelina Jolie

Angelina Jolie took acting tips from director Michael Winterbottom in a bid to make the birth scene in A Mighty Heart look realistic.
The actress, who plays the pregnant widow of slain Wall Street Journal reporter Daniel Pearl, admits she found the natural birth scene difficult to act because her daughter Shiloh Nouvel had been delivered via Caesarean section.
She says, "The birth scene was actually very funny because when I gave birth I had a Caesarean and I didn't scream at all.
"Michael had to explain how a woman behaves in labour. It was funny that a bunch of men explained what to do."
"I had to scream at the top of my lungs and all these men were screaming, showing me how to scream."