Angelina Jolie has a new tattoo on her arm - the geographical map coordinates for the birthplaces of four her children.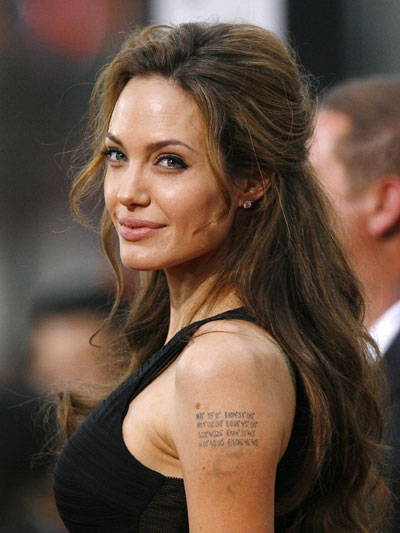 Angelina Jolie attends the premiere of "Ocean's Thirteen" at the Grauman's Chinese theatre in Hollywood, California June 5, 2007. The movie opens in the U.S. on June 8. The tattoos on Jolie's arm represent the coordinates of the birth places of her children. [Reuters]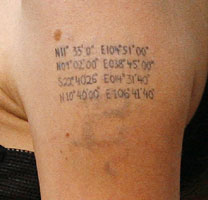 Jolie's new tattoos
Though Jolie tried to keep tattoo, that has been etched onto her left arm, hidden, photogs got a glimpse of the four-part scribing on her left shoulder as she and beau Brad Pitt shows up at public.