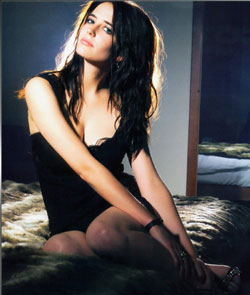 Bond girl Eva Green
New Bond girl Eva Green says she coped with extensive nude scenes in a previous movie by fooling around.
26-year-old Green, who plays Vesper Lynd in Casino Royale, was speaking about her role in famed director Bernardo Bertolucci's film The Dreamers. She told The Sun: "I'm so proud of this movie. I felt like I could be silly when I was naked, otherwise you'd go crazy."
Referring to the full-frontal nature of the explicit scenes, Green explained: "Yes, you can see my 'mmm-mmm' but it's more kind of symbolic."