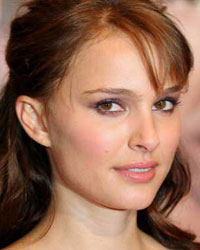 Natalie Portman has reportedly repaired her relationship with Mexican movie star Gael Garcia Bernal.
The V For Vendetta star amazed party-goers at a Seu Jorge gig in London last night by spending the entire night by Bernal's side.
Portman split from the Motorcycle Diaries star in 2004 and has since been linked to billionaire Nat Rothschild and actor Jake Gyllenhaal.
A source told The Sun: "They put on quite a show. They were all over each other all night. They did not care who saw, they had eyes only for themselves."