Nicole drops Wong Kar-Wai plan?
(crienglish.com)
Updated: 2006-10-23 14:49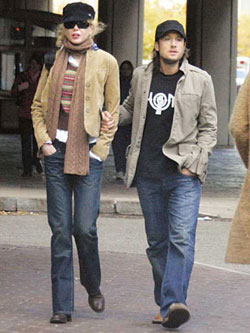 Speaking at the Rome Film Festival, Hollywood star Nicole Kidman said she will give up the role in Hong Kong director Wong Kar-Wai's project 'Lady from Shanghai'.
The Oscar-winning actress said she wanted to accompany her newlywed singer husband Keith Urban, who entered a rehabilitation treatment center Thursday for alcohol abuse.
The Grammy-winning singer is publicly acknowledged as a former cocaine addict.
Despite the cancellation of the Hong Kong project, the Australian beauty seems to have a compact schedule next year with two blockbusters, 'Gone with the Wind' and the 150 million U.S.dollars project 'The Golden Compass', co-starring Daniel Craig.