Brad and Angelina polled sexiest celebrity couple
(contactmusic.com)
Updated: 2006-08-17 16:44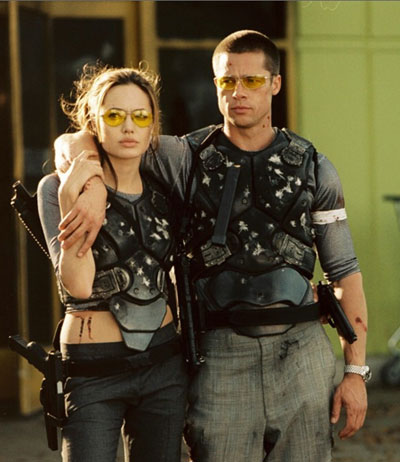 Brad Pitt and Angelina Jolie have topped a new US sexy stars magazine poll - as Hollywood's number one couple.

America's InStyle magazine asked readers to vote for sexy stars in a number of different categories - and Pitt and Jolie came close to the top of most of them, but were clear winners in the couple stakes.

Desperate Housewives star Teri Hatcher topped two categories in the magazine's Sexy Poll - she claimed the title in the Actress Over-40 and TV Drama Actress categories.

And Jake Gyllenhaal also claimed two sexy prizes - he was voted Rising Male Star and half of the Sexiest Star Siblings (with sister MAGGIE).

Other stars who made waves in the Sexy Poll included Nicole Kidman (Sexiest Star Import - Female), ORLANDO BLOOM (Sexiest Star Import - Male) and Rachel Mcadams (Rising Female Star).