Jackie Chan plays with babies
(CRIENGLISH.com)
Updated: 2006-08-06 09:29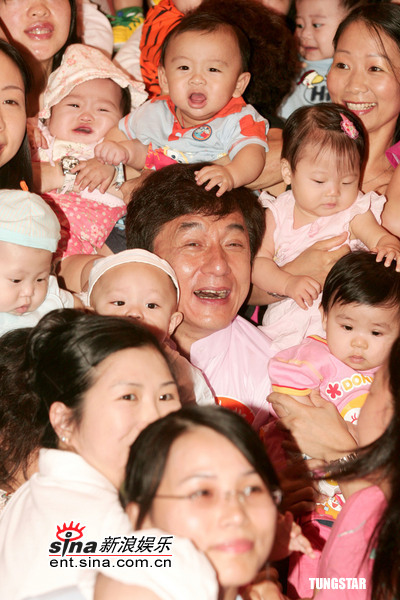 Jackie Chan was surrounded by babies. Photo: sina.com
Hong Kong action star Jackie Chan appeared both happy and in good humor when surrounded by over a hundred babies, as the star opened a baby crawling contest held at the Convention & Exhibition Center in Wan Chai, Hong Kong.
The tough kong-fu star appeared very amiable among the throng of babies, who kept tearing at his hair or even farting at him.
Chen expressed his regret that hard work had prevented him from taking care of his own baby boy about 20 years ago.
Chen's son, Fang Zuming, has grown up to follow his father's footsteps, choosing to become an actor too.