Jessica Alba, Banks fit the "Bill"
(Reuters/Hollywood Reporter)
Updated: 2006-06-07 17:18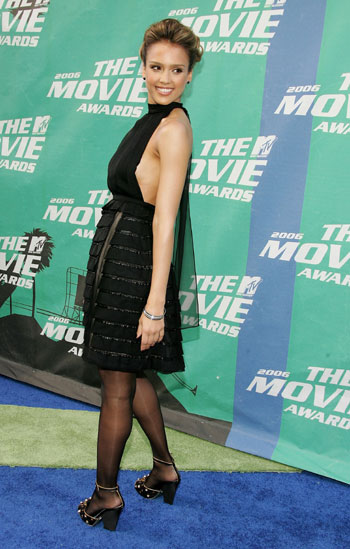 LOS ANGELES - Jessica Alba and Elizabeth Banks have joined Aaron Eckhart in the indie comedy "Bill."
Eckhart plays the title character who, fed up with his job, his wife (Banks) and his life, finds himself the reluctant mentor of an unruly teenager. His life hits an all-time low when he catches his wife having an affair. But with the help of Lucy (Alba), an intriguing saleswoman, he regains his lost sense of self. Lindsay Lohan, who was attached to play the unruly teen, recently dropped out of the film.
Principal photography begins Thursday in and around St. Louis. The screenplay was written by Melisa Wallack, who also will co-direct the GreeneStreet Films project with her husband, Bernie Goldman.
Alba's credits include "Sin City" and "Fantastic Four." She stars in GreeneStreet's upcoming thriller "Awake," currently in postproduction.
Banks next will be seen in Walt Disney Pictures' "Invincible" opposite Mark Wahlberg and Greg Kinnear and the CBS miniseries "Comanche Moon," the prequel to "Lonesome Dove." Her credits include "The 40-Year-Old Virgin," "Seabiscuit," "Slither" and the "Spider-Man" films.