Tom Cruise's home is haunted
(Agencies)
Updated: 2006-04-27 16:38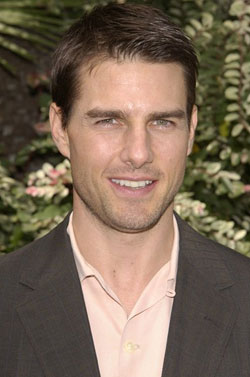 Tom Cruise's Beverly Hills home is haunted.
Previous residents of the rented house on Alpine Lane that he is sharing with fiancee, and new mom, Katie Holmes, say they have experienced spooky sensations there.
Among them are Hollywood producer Jon Peters and his teenage daughter, Caleigh.
According to America's New York Post newspaper, Caleigh has already told friends that while staying in the property she "heard noises" and said the house was "creepy," "haunted," and "full of ghosts."
Meanwhile, Cruise left his wife-to-be and baby to attend the London premiere of his new movie, "Mission: Impossible III."
The star spent four hours meeting and greeting fans and even gave one 80-year-old admirer, Dorothy Milton, a birthday kiss.
However, he was booed and jeered by the crowd when he took time out from his marathon walkabout to go inside the cinema to introduce the film.
Cruise wasn't planning to attend the UK premiere of the action sequel because he wanted to spend time with Holmes and their new daughter, Suri.
When asked if he was missing her, he replied: "How can you not? She's beautiful."
He added that had been in touch with the former "Dawson's Creek" star - who he is due to marry later this year - "about a billion times" since leaving her bedside.