Tom Cruise stopped a US TV channel from airing an episode of 'South Park' that mocks him - by threatening to refuse to promote 'Mission Impossible 3'.

The now infamous episode of the cartoon 'Trapped in the Closet' pokes fun at the actor's Scientology beliefs and shows the actor trapped inside a closet.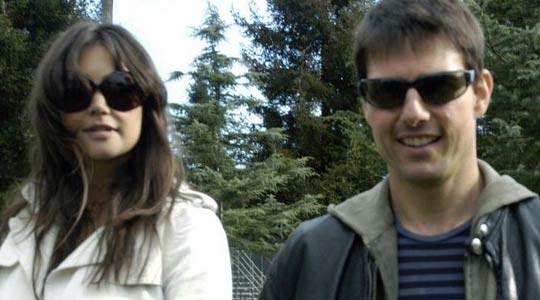 The show, which was first aired last November, was set to be repeated on Wednesday night (15.03.06) on Paramount cable channel Comedy Central. Paramount, owned by US media giant Viacom, is the studio behind the latest 'Mission Impossible' sequel.

However, the show was removed from the schedule at the last minute because Cruise reportedly went to Viacom executives demanding the episode be pulled otherwise he would "boycott" all promotion for 'MI3', according to a report on website hollywoodinterrupted.com.

Company representatives deny the actor was behind the cancellation, insisting the episode was replaced to honour Isaac Hayes - who announced last week has was quitting voicing the character of Chef. Scientologist Hayes resigned from the series, created by Matt Stone and Trey Parker, after complaining it encouraged people to ridicule religions.

A Viacom spokesperson said: "In light of the events of earlier this week, we wanted to give Chef an appropriate tribute by airing two episodes he is most known for."